Welcome to the new Beeston Conservative Club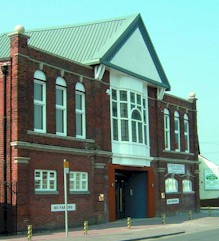 The new Beeston Conservative Club at 146 Station Road, Beeston, opened on 16th April 2007, at which time the move from its previous location on Acacia Walk was complete. Founded in 1903, this is the third location that the club has occupied in Beeston. Its first position on north side of the High Road made way in the 1960s for retail development and the move was then made to a purpose-built location on Acacia Walk. Now that this site has been acquired as part of the Tesco development, the club has moved to completely renovated premises on Station Road.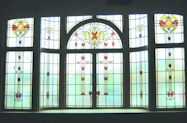 Local residents will remember the Station Road location as the old Bostocks building and some may recall its use as the Regent ballroom in the 1930s. Whilst ensuring that the interior has been completely renovated and attractively restyled and complete with all the latest features, the Club has been careful to retain and to renovate the building's facade, for many, a well-loved feature of the street-scene. In particular, the magnificent bay window which dominated the front on the first floor with its stained glass which will be remembered as a feature of the ballroom, has been retained to form an attractive setting to the front of the lounge.

The spacious members' lounge is situated on the first floor, and is served by modern bar and catering facilities and accessible by stairs or lift. Snooker is provided in the adjoining lounge annex. Car parking facilities are provided at the rear of the premises. The Regent Suite on the ground floor is available for hire and offers excellent meeting accommodation for up to 100 persons with a dance floor and bar facilities available.
The club enjoys a variety of entertainment throughout the week including popular prize bingo, the Lucky Thirteen Card Game and a weekly quiz. One of the most successful evenings is Tuesday evening when many participate in playing indoor bowls.
Members are now settled into the new surroundings and are delighted with the excellent new accommodation and wish to invite new members to join them. Those considering membership may call at the club to take a look around and to obtain a joining form. A special introductory, six monthsã°¥cial rate membership is currently available to new members.